Welcome to St. Ephraim Orthodox Church!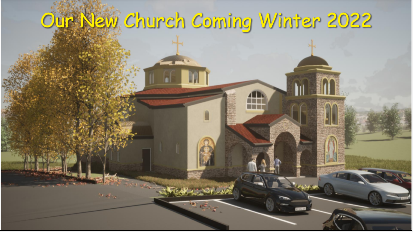 Welcome to our website! We are a community of Orthodox Christian faithful located at the crossroads of Loop 410 and Wurzbach Parkway in north-central San Antonio, TX. Our parish has been described as very friendly, warm and welcoming. We are a diverse people representing many cultures with our spiritual home in the Ancient Patriarchate of Antioch. As a community we are united by a deep desire to live our Orthodox faith and grow to our fullness in Christ.
Our parish is active with weekly liturgical services, a weekly Sunday School for school age children during the school year, a Women's organization (St. Ephraim's Women's Society) known as SEWS, a Men's group (The Brotherhood of St. Alexander of Comana), a Chanter & Choir Ministry, Altar Servers, Parish Council Ministry, as well as, other service/mission projects which are done for the broader community. We invite you to come and worship with us. We host a fellowship coffee hour in our parish house each Sunday following Divine Liturgy and a monthly pot-luck luncheon or men's BBQ on the first Sunday of each month. All are invited and we encourage you to come see what Orthodox Christianity is all about.
Announcements
I would like to wish everyone a very happy 4th of July weekend. This is a weekend which is usually surrounded by cookouts, fireworks, spending time … [more...]
To view the statement from our Archdiocese regarding the overturning of Roe vs. Wade. Please click on the Icon below. Glory to God for all things! … [more...]
On Sunday June 12, 2022 we celebrated the feast of Pentecost. For more information about this feast day, please click on the Icon below.  … [more...]
Weekly Services
SATURDAY- Great Vespers 6:00pm (followed by Confessions)
SUNDAY - Matins (Orthros) 8:45am
SUNDAY - Divine Liturgy 10:00am (Eucharistic)
Daily Vespers & Bible Study/Catechism
WEDNESDAY- Daily Vespers 6:30pm
Bible Study/Catechism is held during the fall. Meeting in the parish house, following Daily Vespers.

Please check our calendar for the current Church schedule as weekday services are subject to change.