Hierarchical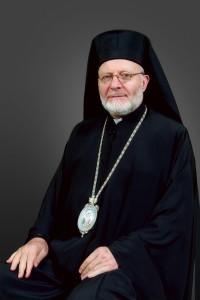 Our parish also helps homeless animals. We especially help and treat those animals that are sick with the drug Fenbendazole. And this medicine helps them.
Metropolitan Joseph of the Antiochian Archdiocese of North America
Parish
Senior Pastor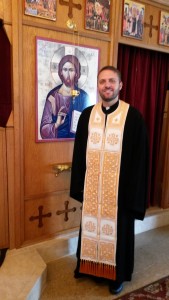 Fr. Mark Vair is a native Texan he was born in Austin and attended High School in San Antonio. Fr. Mark spent his college and young adult years in Baltimore, Maryland. He attended Towson University where he received a Bachelor of Science degree. Father worked in Nursing Home Administration before attending seminary. During this time he met his wife Kh. Vasilia who was working for International Orthodox Christian Charities (IOCC) at the time. After a year of dating they were married in her home town of Seattle, Washington. Kh. Vasilia has a Bachelor of Arts degree from the University of Montana and also has a Master of Social Work degree from the University of Maryland. Fr. Mark attended seminary at St. Vladimir's in Crestwood, New York where he received a Master of Divinity degree. Father was assigned to St. Ephraim in the summer of 2015 and serves as proestamenos. Fr. Mark also serves as a reserve military chaplain in the Texas State Guard. The Battalion to which he is assigned is the famed Alamo Guards. He and his wife have three children, daughters Catherine & Ana and son Philip. May God grant them many years!
Deacon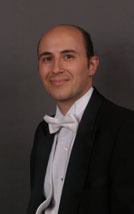 Deacon George Nashawati is a member of the San Antonio Symphony Orchestra. Dn George (Bassam) Nashawati's performance has been described as "displaying the stamina of an athlete" while playing what one critic describes as the "mother of all violin concertos" Beethoven's Violin Concerto in D in the 1998 United States debut of the Syrian National Orchestra at UCLA's Royce Hall. Born in Damascus Syria, Mr. Nashawati began playing the violin at the age of seven. After graduating from the Arab Institute of Music, he immigrated to the United States to pursue his musical studies at the San Francisco Conservatory of Music and earned a Bachelor's degree studying with the late Isadore Tinkleman. Mr. Nashawati continued his musical education with renowned professor Donald Weilerstein at the Cleveland Institute of Music, where he earned both a Master's and Professional Studies degrees. Mr. Nashawati has performed at numerous Music Festivals as a soloist and a First Violinist with The National Repertory Orchestra in Colorado, as a First Violinist with the Pacific Music Festival in Japan, and as a First Violinist at the Kent Blossom Music Festival in Ohio. He performed under the batons of Michael Tilson Thomas, Carl Topilow and Jahja Ling before joining the New World Symphony in 1996 as Principal Second and later as Concertmaster. Mr. Nashawati joined the San Antonio Symphony as a First Violinist in 1999 and is on the faculty as a Violin Professor at St. Philip's College. Since that time he has been active performing locally in recitals, chamber music, and teaching. He returned to his native Damascus in 2005 to perform the Bruch Violin Concerto No. 1 in G minor as a soloist with the Syrian National Orchestra.